Oroxilia helps your company to improve its delivery operations. This logistics solution guarantees real-time visibility for shippers, drivers and recipients.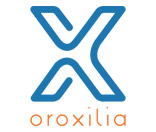 The advantages of our delivery management solution
Streamline your logistics flows, save time, reduce your operational costs and maximize the return on your resources thanks to the various functionalities offered by the software.
Three modules for complete management of your deliveries
The software is organized into 3 modules, interconnected, each with its own functionalities. It ensures comprehensive management of delivery operations :
Control Tower
Delivery management
Client experience

The strengths of the software
Delivery and collection cycle optimization and consolidation
Visibility at all stages (sender - driver - recipient)
Personalized analyzes and perspectives
Oroxilia, your integrator partner
Oroxilia supports you in the installation of delivery management solutions, in a way adapted to your company, its size and its needs. Optimize the last straight line of your deliveries, offer your customers the possibility of tracking their package as well as shorter and perfectly respected delivery times.
Oroxilia has expertise in IT integration for the logistics sector (integration of WMS, TMS, EDI and management of deliveries), and can support you throughout the life of your project : from preparation, from the implementation of the software, to training in the use, and to user support and troubleshooting.