Oroxilia is particularly active in the 3 sectors of logistics, transport and pharmaceutical and cosmetic distribution.
This last sector is particularly complex for it requires :
Special expertise (regulatory constraints)
Rigorous traceability
Precise temperature control
Careful management of export and distribution
Thanks to the experience gained over the years in the pharmaceutical sector, one of the most complex, we are able to adapt to all sectors.
Oroxilia integration references

A world leader in logistics and transport.
Oroxilia is the partner of a major international player in the storage and distribution sector.
This company is a 3PL service provider that takes care of a large part of the logistics for its customers.
Key figures of the partnership:
4 warehouse sites
80 storers
70 countries of destination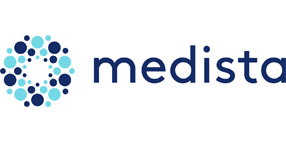 Medista, pharmaceutical distribution.
Oroxilia is partner of Medista, the only distributor (supply chain) of free samples of drugs and food supplements for major brands in the pharmaceutical sector in BeLux.  Deliveries take place both to health care practitioners and in "direct to patient" mode.
Medista is particularly well known for its good storage and distribution practices.
Key figures of the partnership:
regular deliveries to 10,000 health care practitioners (HCP) and hospitals in Belgium and Luxembourg
management of separate storage at room temperature (15-25 ° C) and refrigerated storage (2-8 ° C)
Oroxilia offers its customers the integration of logistics solutions:
With control system,
With automatic picking system,
With e-commerce,
With customer access portal,
With ERP.
Asset for our customers : our support center is available 7 days a week, 24 hours a day.